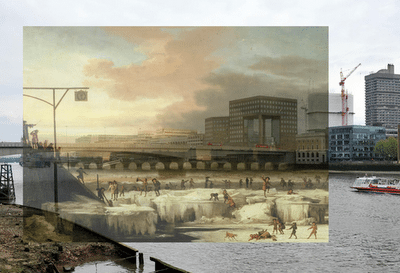 Yep, finally, someone is thinking in the Museum of London. They've just released their iPhone App Streetmuseum. Through it's AR interface you can travel back in time and see London as it used to be. Hundreds of images from the Museum of London's extensive collections showcase both everyday and momentous occasions in London's history, from the Great Fire of 1666 to the swinging sixties.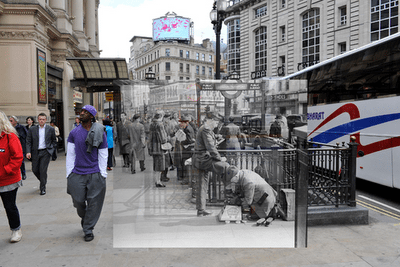 Select a destination from the London map or use your GPS to locate an image near you. Hold your camera up to the present day street scene and see the same London location appears on your screen, offering you a window through time. Want to know more? Simply tap the information button for historical facts.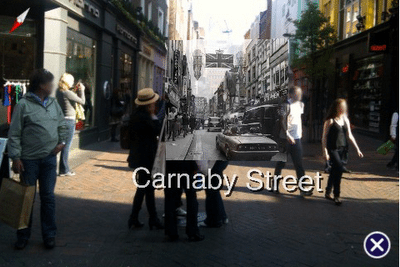 Below are some of the comments from U.K. iTunes users:
What a great app for anyone with an interest in the history of London. A must have for locals and tourists alike. Rediculously simple yet superbly well concieved, devised and executed. Let's see this one grow with theamed categories like the 1888 whitechapel murders, the blitz, QEII coronation &1977/2007 jubilee parties etc.
Great interface between Google maps and historic photographs and drawings from the Museum of London collections. Your iphone becomes a window onto the past, the Blitz photographs are particularly evocative. Released as a taster for the Museum's new galleries of Modern London opening on the 28th May 2010, if the app is anything to go by these new galleries are going to be superb. If you are London resident or a City worker get this app, and then go immerse yourself in a particularly good history museum.
Sounds like I need to take a trip to London…oh and a fake U.K. iTunes account :-).