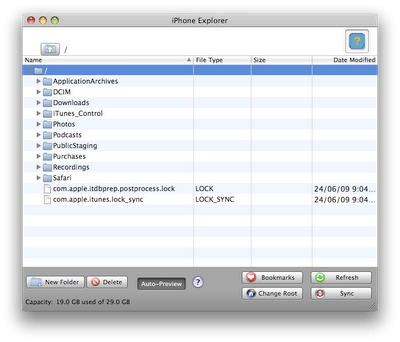 One of the original reasons I bought my first ipod (first gen 5 Gig) was that I could hook it up to my mac and use it as a firewire drive. I could literally run around with this in my pocket and boot OSX off the ipod. Well that came to an end with the intro of iPhone/iTouch. Apple took the "disk mode" out. Well that was then, go grab a FREE copy of iPhone explorer and all that USB stick functionality can be your again. Oh, and did I say there is no need for Jail Break either :-)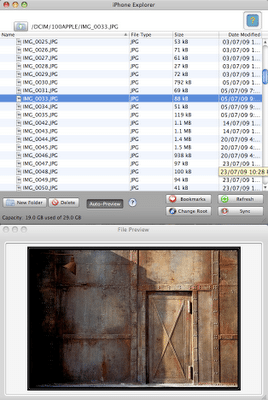 Features:
100% Free iPhone browser for Mac and Windows
100% Drag-and-drop interface for easily copying files to and from your iPhone
Create, delete and rename files and folders on your iPhone or iPod Touch
Works with all iPhones and iPod Touches including the iPhone 3G and iPod Touch 2G
Allows you to use your iPhone as a flash drive / pen drive or put your iPhone into disk mode
Tiny download size
(Optional) If you jailbreak your iPhone you can access the real root of your iPhone and recover your address book, SMS, e-mails and more.