Just got back from NAB2011 in Vegas and this year lots of crazy/fun stuff happened. We setup our booth on Saturday and a bunch of us decided to go for BBQ in the desert, so we rented a car packed up our two crappy coolers and headed out to Red Rock Canyon.
The Canyons were as awesome as usual. We had a late lunch/dinner and (surprisingly) ended up seeing a lot of wildlife around the place.
Next, we went through NAB, which is always fun. On thursday (last day) we took off around 2:30pm and started our trip around the sierras. We had intended to get to Tonopah, NV by around 18:00'ish, but had a bit of run in with a flying carpet on I-95 North. This thing flew off the back of the pickup (in picture) and shattered/cracked the front windshield. You can see the glass shards on the dashboard. It all turned out okay, we stopped the guy, got his info, went back to the car rental and swapped the van. We got to Tonopah around 21:00 and pretty much had dinner and slept right through the night.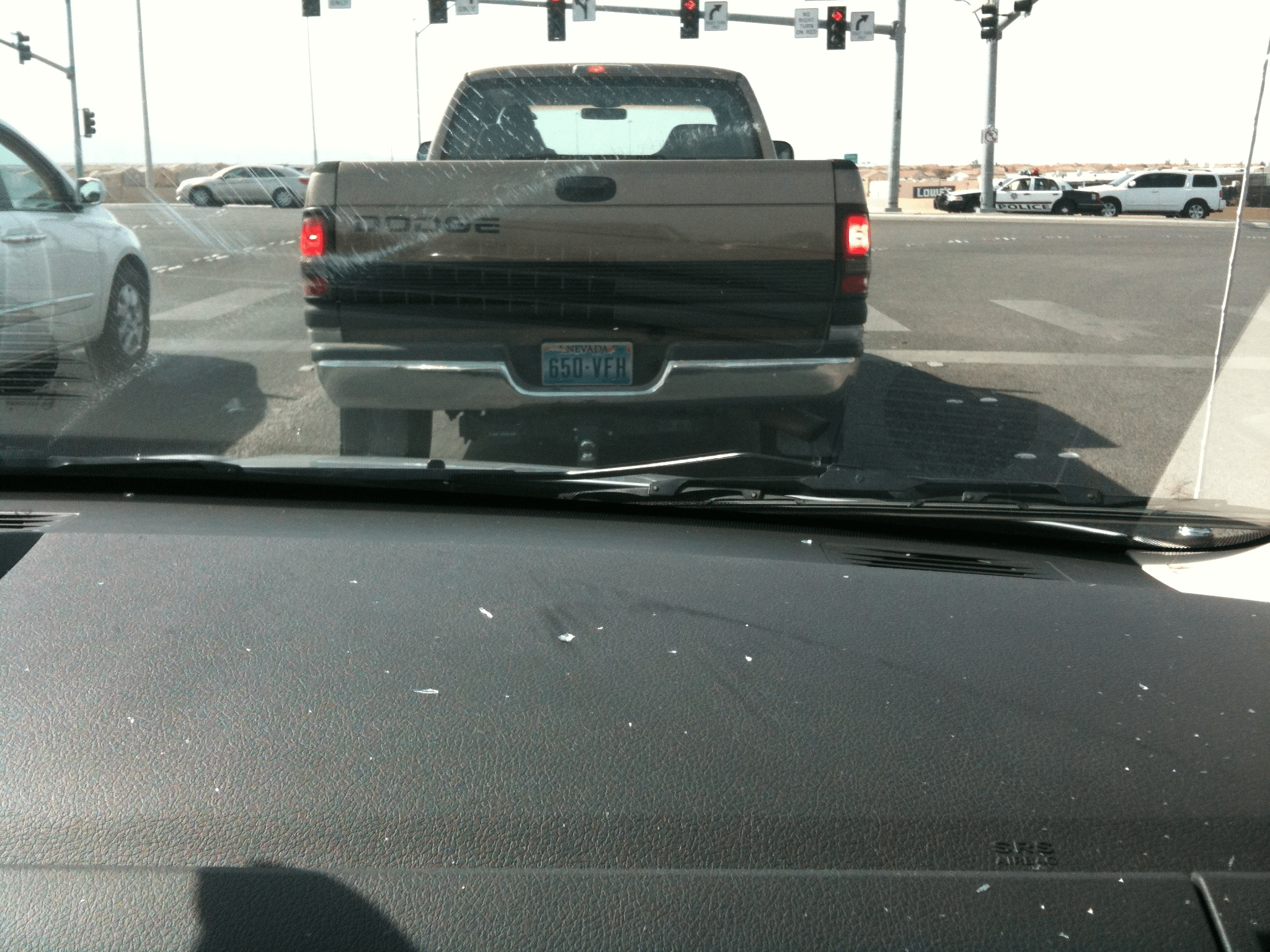 Next day (Friday), we drove up to Mono Lake, CA. One of my favourite places of all time (aside from Yosemite and Bryce NPs). I'd been there before a couple of years ago, but this time there was snow in the mountains and the lake was really calm. Since it was a nice sunny day with lots of puffy clouds in the sky I figured I try my luck with some HDR images, for that "out of this world" look.
We then left Mono Lake and since the Tioga Pass into Yosemite was still closed, we drove all the way up I-395 to Minden, CA. Next morning (Saturday) we left there and headed south-west on I-88 and eventually made it into Yosemite through the west entrance via CA-120.
We left Yosemite and stayed the night in Oakhurst, CA. On Sunday we drove through the foggy Sequoia NP.
We stayed Sunday night in Bakersfield and headed out the next day (Monday) with the intention of visiting the northern parts of Death Valley. We kinda made it down to Baker, CA and decided it might be a wiser idea to drive straight to Vegas (It was really windy and dusty), stay the night and drive back to Death Valley early in the morning. That was a great idea since the next morning was sunny, hot and slightly breazy, but no dust :-). We drove through the northern part all the way to Scotty's Castle and drove back to Vegas for the last day of the trip.
As usual the complete flickr set can be found here.