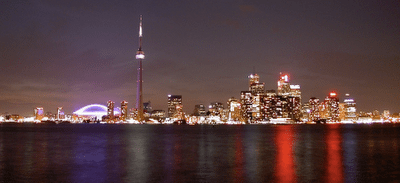 Yep it's that time of the year again. Mark February 20 & 21 in your calendars…..PODCAMP TORONTO 2010 IS COMING TO TOWN. PodCamp Toronto 2010 is a FREE "unconference" bringing together professionals and hobbyists from Toronto and the surrounding area to explore the cutting edge of new and social media. If you are an online content creator – hobbyist and professionals – who are building communities online in a variety of ways, then PodCamp Toronto 2010 is for you. Share ideas, discuss theories and learn lessons from an audience of experts.
We'll be at Ryerson University's flagship centre for studies in converging communications and interactive media — Rogers Communications Centre. In operation for almost twenty years, the Rogers Communications Centre has grown to become Canada's premier facility for education in digital media communications.
The Rogers Communications Centre is about design and research in a community employing both current and advancing communications technology. These five themes have placed the Rogers Communications Centre among the best educational communication and design facilities internationally.
Just steps away from Yonge Street and the heart of Toronto, the Centre is located at the core of Canada's electronic media and digital communications culture.
So have you reserved your seat yet? Why the hell not? :-).