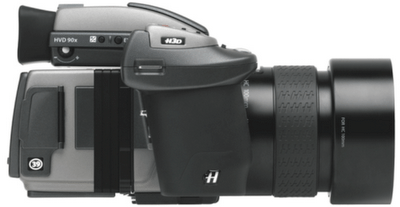 Normal Digital Camera's — including DSLR's and high end medium format cameras — all use a method called Bayering. This is achieved by overlaying a colour filter across the imaging device (CCD/CMOS) to capture a single colour (R, G or B) per pixel. The final image is a interpolation of these individual R-G-B pixel values.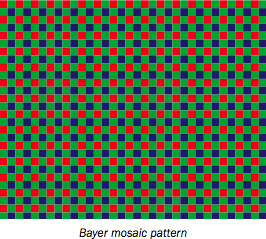 There have been some technology developments recently like the Foveon X3 that allow RGB colours to be captured at every pixel site, but their sensor size and resolution is limited for now. That's where the Hasselblad H3dii-39MS fits in. This body is fitted with the medium format (36x48mm) 39 megapixel sensor that can be optionally used in what Hasselblad calls Multishot mode.
The multi-shot technology realizes the capture of still life subjects with all details represented in true detail and color resolution. High precision piezo motors control movements of the sensor in one pixel increments. By capturing a sequence of 4 shots, each offset by a one pixel increment, every point on your set is rendered with its true red, green and blue color components. The result is full colour information from the sensor with no artifacts like moiré, common with single shot capture.