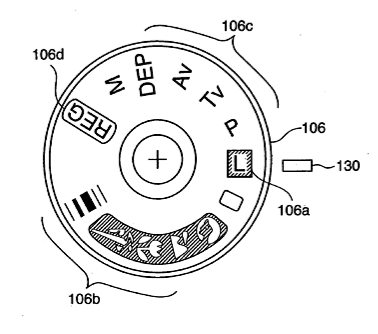 Canon is using Iris watermarking to take photographer's copyright protection to the next level. A new Canon patent application (Pub. No.: US 2008/0025574 A1) reveals the next step in digital watermarking – Iris Registration. The process is as follows:
Turn the Mode dial to "REG"
Choose between "REG 1″ through "REG 5″ (for up to 5 registered users)
Put eye to viewfinder
Look at display of center distance measurement point
Press the shutter button
Iris image captured
Shoot
Original and more details via Photography Bay.